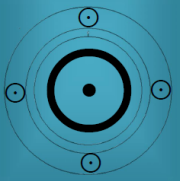 William Desmond Taylor
William Desmond Taylor (born William Cunningham Deane-Tanner; 26 April 1872 – 1 February 1922) was an Irish director and actor. He was a popular figure in the growing Hollywood motion picture colony of the 1910s and early 1920s, having directed 59 silent films between 1914 and 1922 and acted in 27 between 1913 and 1915.
Taylor's murder on 1 February 1922, along with other Hollywood scandals, such as the Roscoe Arbuckle trial, led to a frenzy of sensationalist and often fabricated newspaper reports.The murder remains an official cold case.
Through a combination of poor crime-scene management and apparent corruption, much physical evidence was immediately lost and the rest vanished over the years, although copies of a few documents from the police files were made public in 2007. Various theories were put forward after the murder and in the years since, and many books were published, claiming to have identified the murderer, but no hard evidence was ever uncovered to link the crime to a particular individual.
https://en.wikipedia.org/wiki/William_Desmond_Taylor
Edward F. Sands
Edward F. Sands, born Edward Fitzgerald Snyder, a.k.a. Edward Fitzwilliam Strathmore, a.k.a. Jazz, (April 4, 1894 in Marion, Ohio - ?) was a suspect in the murder of Hollywood director William Desmond Taylor on February 1, 1922.
https://en.wikipedia.org/wiki/Edward_F._Sands
1. inner circle (1) : victim's natal
2. inner circle (2) : victim's progression,-solar,-lunar
3. inner circle (3) : murderer's natal
4. outer circle (4) : murderer's progression,-solar,-lunar
Secondary
| | |
| --- | --- |
| | murderer's rSU(3) = murderer's pMA/pSA(4) = victim's pMA/pSA(2) = victim's rMA/rSA(1) |
Secondary converse
| | |
| --- | --- |
| | murderer's pMA/pSA(4) = victim's rSU(1) |
Tertiary
| | |
| --- | --- |
| | murderer's pSU(4) = victim's rMA/rSA(1) |
Tertiary converse
| | |
| --- | --- |
| | murderer's pSU(4) = victim's rMA/rSA(1) |
Minor
| | |
| --- | --- |
| | murderer's pSU(4) = murderer's pMA/pSA(4) = victim's pMA/pSA(2) |
16.03.2018
Cemal Cicek