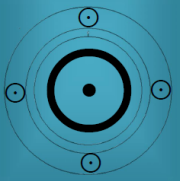 Reagan, Nancy
6 July 1921 at 13:18 (= 1:18 PM ) Manhattan, New York, 40n46, 73w59
Source Notes
Copy of pages from "Fly Away Home" in hand, sent by David Stenn, the autobiography of Hollywood stunt man John Weld. Page 187 relates a story of a time when Deborah Lewis, the astrologer-mother of the author did a horoscope for 17-year-old Nancy Davis on 8/08/1938. The data was for July 6, 1921, 1:18 PM, New York NY.
(Formerly, Edith Custer related, "Phyl Campbell was doing a breakfast show in Milwaukee and Nancy gave her the information of July 6, 1923, 1:18 AM EDT, N.Y." Ed Helin says that she told Helen Furmaska years ago that she was born July 6, 1921; she didn't give the time but said that she had Libra rising.
Her autobiography, "Nancy", by her with Bill Libby, states on p.20 that she was expected July 4, 1923; as the doctor wanted to get off to the golf course he induced labor. (Chicago given.) In March 1987, Frances McEvoy wrote that she agreed with the time of 1:30 AM, as she had a mutual friend inquire of Edith Davis the time of her daughter's birth, and Mrs. Davis said "very early on a Wednesday morning." (When Nancy was born, her mother was 29 as shown on the B.C. in hand, with no time given, so in 1987 Edith Davis was 95.)
(John Ahern has 6:21 PM, Chicago, no source recorded. Kay Hughey gives a time of 2:21:08 PM EDT, rectified. The L.A. Times reported in an article that Smith College records give July 6, 1921. Steinbrecher quotes Bess Turner for 5:51 AM EDT "from reliable sources.")
http://www.astro.com/astro-databank/Reagan,_Nancy
Reagan, Ron
20 May 1958 at 08:46 (= 08:46 AM ) Los Angeles, California, 34n03, 118w15
The son of Ronald Reagan and Nancy Davis.
Secondary : 20 May 1958 at 08:46
Son is SU/ME, MA/ME, ME/MN, MA/MN

pJU = SU/ME
pMO = pSU = MA
pME = pMN = AC
pAC = ME
pMC = JU/UR

Secondary Converse : 20 May 1958 at 08:46
pJU = SU/JU
pVE = AC/JU
pMO = pSU = pMA = MC/SU
pME = AC/VE
Solar
sME = ME/MN
sJU = SU
sMN = MN = MO/JU
sMA = sPL = JU
sAC = AC


Lunar
Tertiary : 20 May 1958 at 08:46
pMO = pJU = MO/JU
pME = MA = AC/JU
pMA = JU/UR
pMC = pMN = JU
pUR = ME/MA
Tertiary Converse : 20 May 1958 at 08:46
pMA = pJU = MA/JU
pME = PMN = SU/ME
pAC = MA/MN = PL
pSU = JU
it is clear that Nancy Reagan has birth Time 01:18 AM